Due date achievement graph
Table Time Chart Windows Overview
---
The due date achievement graph is a table time chart that shows the lateness ratio of orders with due dates within the summary period by each item.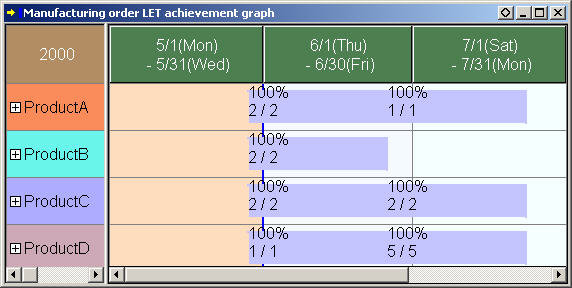 Left part text expression
Items are shown on the left side of due date achievement graph (vertical axis). Using item left part text expression property found from chart display settings (table tab), the contents of the information shown on left can be customized.
<Example>Item code + item name
ME+'\n'+ME.Name
Left part color expression (Ver.8 restricted feature)
In the table tab of the chart display setting, the following property can change the color of left side of the chart (vertical axis)
Item left part color expression
Before Ver.7.3.1, the color is unchangeable.
<Example>Color of spec1
ME.Spec1.Color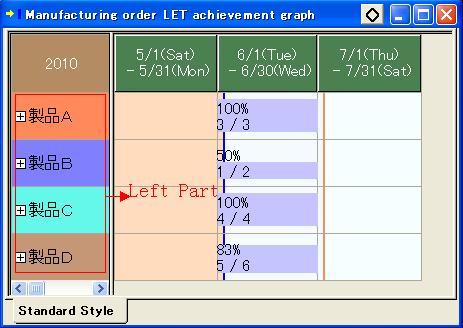 Menu
In a due date achievement graph, you can perform various operations using the [Chart] menu available in the Menu.
Popup menu
Right-clicking the mouse on each area of a due date achievement graph invokes a corresponding popup menu.
Group display
The due date achievement graph of the item group code displays the due date achievement graph for the entire group.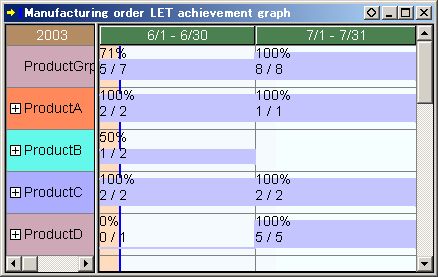 ---
HelpNo.:698610
© 2016 Asprova Corporation, All rights reserved.