Working pattern display
---
Working pattern display
The working pattern for each day can be displayed on resource gantt charts and other charts like the load graph and composite charts.
This display can be turned on and off by choosing Display mode - Display working patterns from the top left corner popup menu, or by clicking the Display work patterns button on the toolbar.

The color used to display the working pattern can be changed by setting a color for that particular shift in the shift table. Colors for shifts are available from Ver.6.0.2.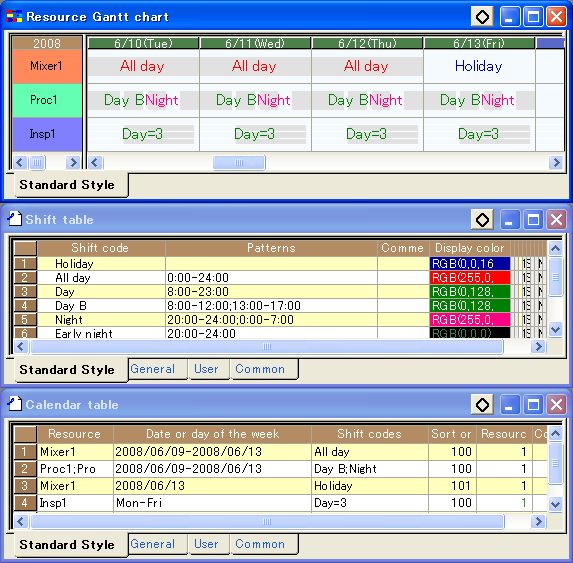 Editing of working patterns (Ver. 14 onwards)
In working pattern display, you can copy and paste shifts and resources quantities like in a spreadsheet, and you can directly edit the displayed working patterns.
Copy can be done through the popup menu or the Ctrl+C shortcut key.
The copied working pattern can be pasted in a text editor or Excel.
When pasting a working pattern copied to the clipboard, only the shifts are changed and the resource quantity at the paste destination remains unchanged.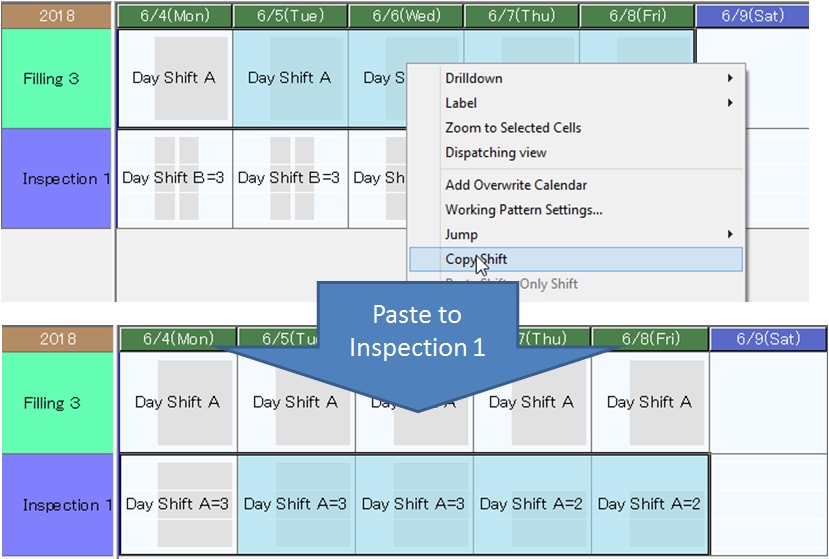 For direct editing, double-click the cell or press the F2 button.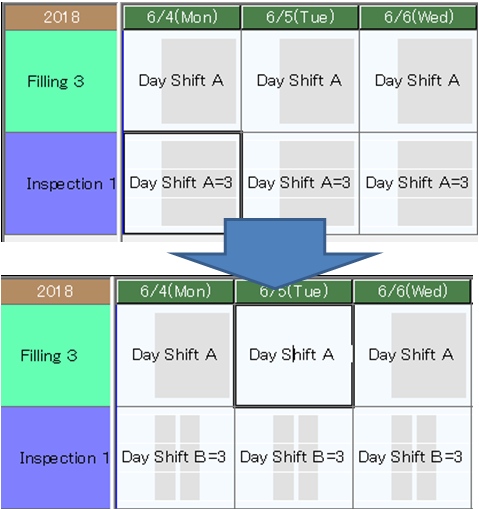 Display working patterns of resource groups (Ver. 14 onwards)
In the case of a resource group whose property [Resource type] is not "Operation group", the working patterns of the resource group members are aggregated and displayed.

Export of working patterns (Ver. 14 restricted feature)
Regarding the export of working patterns, click here. (Resource Gantt chart, Load Graph
Resource Gantt Chart - Menu Bar
---
HelpNo.:670300
© 2017 Asprova Corporation, All rights reserved.