Tooltips
Table time chart basic operations
Table time chart windows overview
---
Tooltips will be displayed when the mouse is held over various objects, for example:
bars on timecharts
the date area of a timechart
the main toolbar
headers of tables
use instruction's cells on the dispatching view
An example of a tooltip is shown below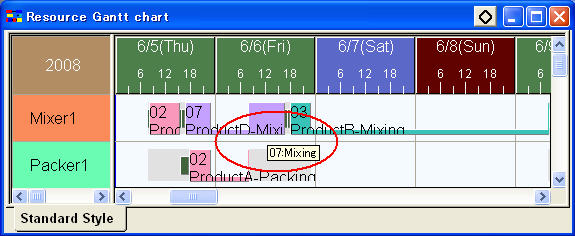 The text content shown in a tooltip can be controlled in the relevant display settings by an expression. (Some tooltip contents cannot be modified.)
---
HelpNo.:668350
© 2016 Asprova Corporation, All rights reserved.